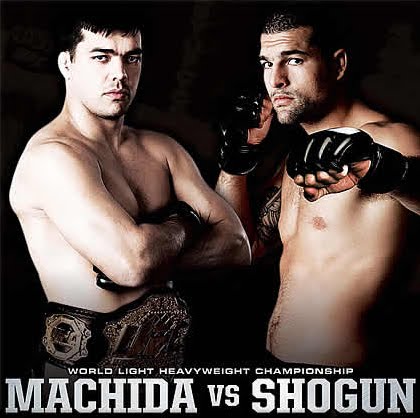 This match is a dream match as others may say. It's one of the most awaited and most spectacular UFC episode this year. Lyoto Machida, the dragon, the king of the ring, and the undefeated will once again stand in the arena to defend his championship belt.
On the other side is Mauricio "Shogun" Rua. The challenger, the one who is hoping to make change, and the one who has the potential to kill the dragon.
The odds of winning is still in a shade of blur. Machida fans are saying that the dragon will remain undefeated. Whereas, the Shogun fans saying that this is the end of the dragon dynasty.
Our prediction? The Dragon will win, but it will be a tough fight for him. The shogun prepared for this match and the shogun will really do his best not the be defeated easily. But in the end, the dragon will prosper and will eat the shogun to his doom.
That's just our prediction. We still can't prove and justify that Lyoto Machida has 100% chance of winning this match, which makes it very very exciting.
Let's don't forget to watch and support
UFC 104 Live Stream
.
Read more...