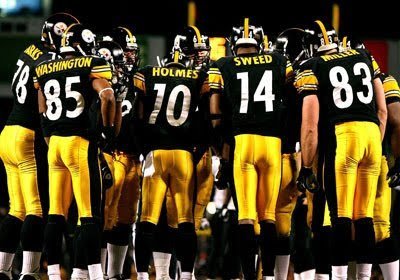 There's no surprise here. The Jets are tough, but the Steelers are tougher. I believe that the
Steelers will beat the Jets last week
, and they surely did. Now there's only two teams left, the AFC and the NFC champions. It's just less than 2 weeks from now, and the Super Bowl 2011 championship will finally begin.

The Pittsburgh Steelers will be facing the Green Bay Packers this February 6, 2011. The Steelers are far more superior than the Packers because they made it to the Super Bowl more than the guys over at Green Bay.

What are the odds of winning this year's Super Bowl for the Steelers? Hmmmmm? I don't know, but I feel and I perceive that they will win again!

Now, will this be another sure win for the Steelers? I bet they will win. But we don't know how well did the Packers prepare for this most awaited match. Can they beat the Steelers? I'm really not sure, but I'm placing my bets to the AFC champions.

How about you? Who do you think will win in this year's Super Bowl?

Read more...