Congratulations to Lyoto Machida! As expected, he won this outrageous battle! He is now the new world Light Heavyweight Champion of the Ultimate Fighting Championship! At first, no one ever knew who has advantage against the other. But as Round 1 started, everyone was eyeing for Lyoto Machida's victory. Now, he actually won and he stripped off Rashad Evans' UFC Light Heavyweight Belt!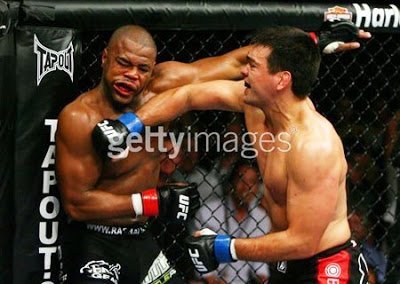 The knock out punch of Lyoto Machida against Rashad Evans

Here's the complete list of UFC 98 Fight Results.