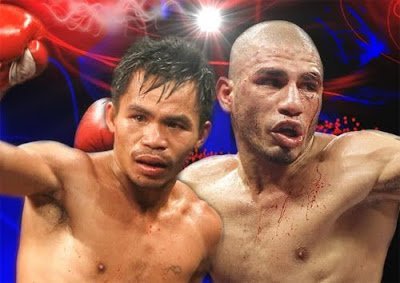 Pacquiao Vs Cotto Live Stream Online Free Working Links (SopCast Channels Available) via
DWB
.
Pacquiao Vs Cotto Live Stream Online free working links and channels are all over the world wide web today! A lot predicted that Manny Pacquiao will surely win this match. I also believe that Manny will win because Cotto has no single edge in winning this match. Cotto will be really pathetic after the match ends. We all know that the producers are just making money that's why they agreed for this match.

Why did he tell the world that Manny Pacquiao will be defeated by Miguel Cotto? The answer is simple. Roger was just jealous of Pacquiao and he wants it to lose this match. But there are dreams that will not come to reality, and this is one of those dreams.

Pacquiao Vs Cotto Live Stream Online free working links are now removed from this page because the videos are not working anymore. You can watch Manny Pacquiao Vs Miguel Cotto on Pay-Per-View or watch it live via PLDT Watchpad, if you're from the Philippines and you're a PLDT subscriber.

Some channels in SopCast are also working, but it's always buffering. You can try the following SopCast channels to watch Pacquiao Vs Cotto live stream: 24267, 17525, 28233 or 26342. Try sop://broker.sopcast.com:3912/24267 first, then replace 24267 with the other channels above if it's not working. But first, don't forget to log in as anonymous.

The match is about to begin a few minutes from now. So be sure to watch it online for free if you can't watch it via PPV.

We really do hope that these channels are working so that you'll not be wasting time searching and looking for Pacquiao Vs Cotto live stream from bogus blogs and websites, specially those who are hosting in blogspot.com. Be careful in opening unreliable sites in blogspot because some may contain viruses and malwares that will really annoy you.

To prove that the SopCast live stream works, here's how it looks like in my Windows PC.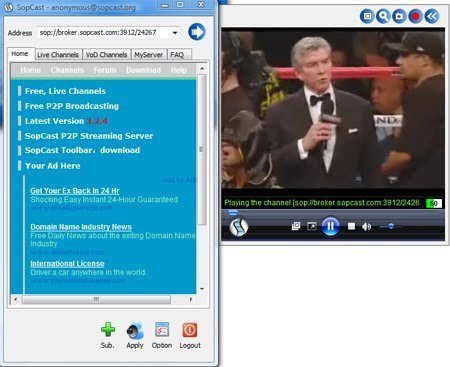 Update 11:41 AM Philippine Time (The match will almost start now, Manny Pacquiao is sooo ready for the match)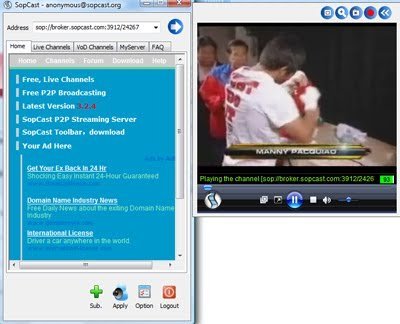 Update 12:15 PM Philippine time: It's now Round 8 of 10 of Chavez vs Rownland. The Pacquiao Vs Cotto match will start a few minutes after this last preliminary match. Please watch the live stream now via SopCast in this working channel:
sop://broker.sopcast.com:3912/24267
. Don't forget to download SopCast first (instructions available above).
Update 12:35 PM Philippine Time: Pacquiao Vs Cotto stars now. See my SopCast screenshot below: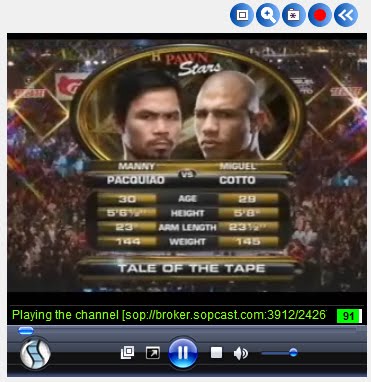 This is a P2P client, so we need more viewers for the live stream to load faster.
If you're a MAC user, don't lose hope. To be honest I have not tried and I'm not sure if there's a SopCast for MAC. But there are
instructions
of how to use SopCast in your MAC OS X.
We offer 100% success guarantee with help of
testking 642-681
invaluable training products. Our
testking HP0-S26
tutorials and
testking 1z0-053
dumps are not only useful to gain expert knowledge but also provide guaranteed success in real exam.
For more information about the free live stream and how to download SopCast,
check out this post at DWB
.