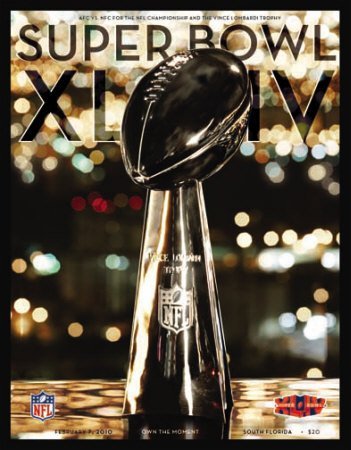 Super Bowl 2010 Start Time and Kick-Off Time: Super Bowl 2010 is fast approaching and we'll do our best to give you multiple ways to watch if for free. Super Bowl is one of the biggest and most awaited events this year and it's really a big disappointment if we failed to watch it tomorrow.
Many are now looking for Super Bowl 2010 Start Time and Kick-Off Time. Start Time and Kick-Off Time are different, others treat it the same, but for clarification and for those who don't know what is a start time and what is a kick-off time, then I'll explain it for you.
Start Time is the time when the main event of Super Bowl starts. The program, pre-game announcements, and other activities will start at the start time. The kick-off time is when the actual game will begin. Literally, it's the kick-off time.
So what time will Super Bowl 2010 exactly start? Here are the different time zones of when Super Bowl 2010 kick-off will actually start.
US Time Zones:
» Mountain Time Zone: 4:20 PM Feb. 7, 2010
» Central Time Zone: 5:20 PM Feb. 7, 2010
» Eastern Time Zone: 6:20 PM Feb. 7, 2010
» Pacific Time Zone: 3:20 PM Feb. 7, 2010

Time Zones in Different Countries:
» England, United Kingdom Time: 11:20 PM Feb. 7, 2010
» Alberta, Canada Time: 4:20 PM Feb. 7, 2010
» Canberra, Australia Time: 10:20 AM Feb. 8, 2010
» Delhi, India Time: 5:50 AM Feb. 8, 2010
» Osaka, Japan Time: 8:20 AM Feb. 8, 2010
» Mexico City Time: 5:20 PM Feb. 7, 2010