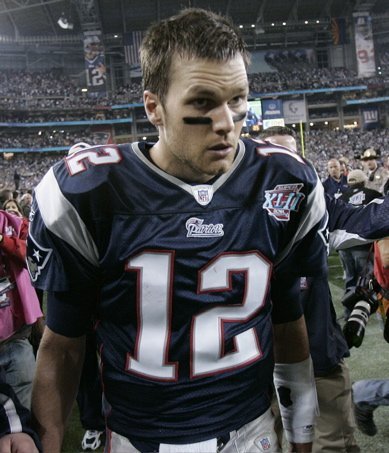 The sun came up today, Kim Kardashian is still sexy and the New England Patriots are once again favorite to win it all in the NFL, this time they are favored on the
Super Bowl 2011 odds
. After all, they've only played in four of the last nine and won three of them.

In some ways, that doesn't sound like a lot but when you consider that some teams like the Detroit Lions haven't even won a playoff game in over 50 years, it's impressive that the Pats could be playing in the Super Bowl yet again.

Tom Brady is once again making a case for an MVP season and that's part of why the Patriots are the frontrunners. In a Monday Night Football contest against a (supposedly) equally tough New York Jets team, the Pats hammered their foes 45-3 while Brady threw four touchdown passes.

Early in the season, the Pats defense was struggling but coach Bill Belichick admitted that his
squad was young and they would need some time to develop. As the season has progressed, it looks like they have developed.

Their biggest competition in the AFC is another big brand name: the Pittsburgh Steelers. Together, these two teams have played in or won six of the last nine Super Bowl so it's not a surprise that they are battling for it again.

But who will they meet at Super Bowl 45?

Right now, the team favored to win the NFC is the Atlanta Falcons, who have been very impressive this season. The Philadelphia Eagles, who are led by Michael Vick, are right there too, as well as the Green Bay Packers. And don't forget about the reigning champs as the New Orleans Saints are good enough to make another trip to the big dance.

In the end, don't be surprised if the Brady-Belichick combo is holding the Lombardi Trophy. After all, they know best what it takes.