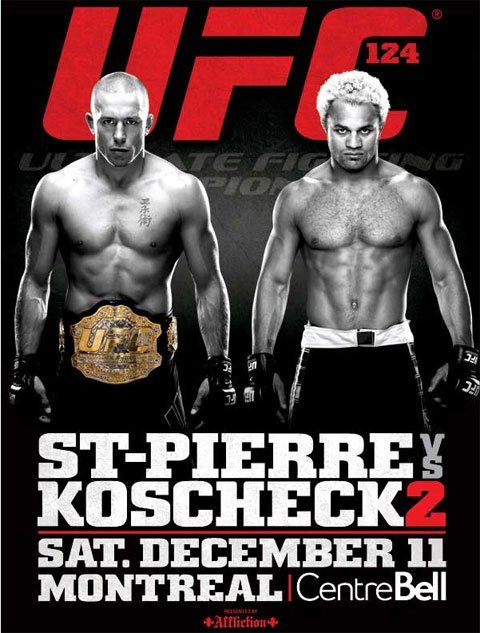 Team GSP and Team Koscheck are so excited for this rematch! I bet all fans of GSP and Koscheck have been waiting for this very day! Last August 25, 2007 in UFC 74, St-Pierre defeated Koscheck via unanimous decision. But it's just a decision right? It's not a true defeat as others may say. So Koscheck fans want a rematch and this rematch is now a reality in UFC 124!

Their first encounter lasted for 3 rounds in Las Vegas, Nevada. Will the second encounter in Quebec of two of the best Welterweight champions still last up to the last round? Or will one gain a victorious triumph via KO? Let's find out by watching the live stream of the UFC 124 championship match!

More exciting matches will be showcased in UFC 124. Stefan Struve will Sean McCorkle in the Heavyweight bout of the main card. The Lightweight bouts of Jim Miller vs. Charles Oliveira and Joe Stevenson vs. Mac Danzig will also be featured in the main card. And lastly, Thiago Alves wil face John Howard in the Welterweight bout of the main card.

So who's your bet to win in this rematch? Will GSP retain his championship belt? Or will Koscheck snag St-Pierre's UFC Welterweight title?

UPDATE: UFC 124 has ended. To view the full results, click here. To watch the replay videos, click here.