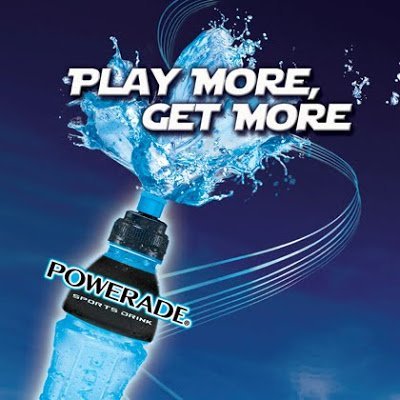 Have you notice your favorite basketball players every after their game? Or perhaps the look of your favorite tennis player ever break as he/she sits on her chair in the side of the court? They are all sweaty. The same scenario that you see to yourself after vigourous workout in a fitness gym.

Sweating after a sport activity or exercise is an indication that you're losing water weight and at the same time increasing your potential for calorie burning. It is one of the ways of seeing results in losing weight aside from weighing in a weighing scale. This is also the natural mechanism that your body does to cool down and excrete unwanted toxins. That's why sweating is definitely an important natural process.

However, in the law of nature, everything should be in balance. If you're losing something, you need to have a replacement to it to maintain equilibrium. In sweating you're losing liquids. This means you're not only losing water but at the same time electrolytes. These are essential elements in our body that are responsible to a lot of important things which includes digestion, temperature regulation, transportation of nutrients and elemination of waste products. That's why you need to replace the loss inorder for your body to continue functioning well. You need proper rehydration.

Drinking water afterwards is definitely not enough to replenish everything. You need to drink something that has the right amount of electrolytes and carbohydrates that provides effective hydration and energy. Water has a bland taste and most often that's reason why you don't to want drink plenty of it. So you need a drink that has flavors in it. Water can be found anywhere and so should this drink. It needs to be available
in all leading supermarkets and convenience stores and you don't have to spend millions just to have it. You can have a sport drink like Powerade. Basically it has completed all the things mentioned above for a drink needed for proper rehydration. It comes in Berry Ice, Orange Burst, Mountain Blast and its 500 ml bottle only costs P29. Not much to spend to maintain your body's equilibrium and somehow empowers you more to continue facing your challenges. It is a product of The Coca-Cola Company so you don't have to worry that much of its safety and on how it is being manufactured.

Sweating can be managed well if you would include Powerade in your exercise or sport routine. In this case, you can continue to pursue your dreams of staying fit and healthy and be the best in whatever sport your are engaged to. It's okay to sweat that much as long you're returning the liquid that you have lost. An effective rehydration is major key to deals with all these sweating effectively.