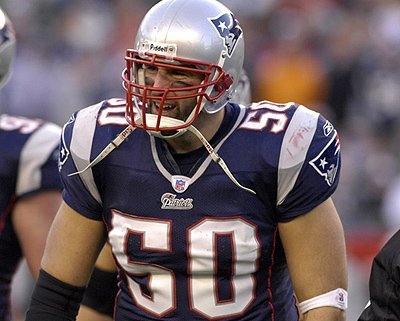 It's NFL weekend once again and the Divisional Playoffs is getting hotter and hotter as the most awaited match between the New England Patriots and the New York Jets will soon begin! As we all know, a lot are
predicting that the Patriots
will be this year's Super Bowl champions!

Based on my research and according to various online polls, the New England Patriots has a huge chance in winning tomorrow's game against the New York Jets. They are also favored to become this year's AFC champions and will surely advance to the Super Bowl this February 6, 2011.

The Super Bowl 2011 live stream is much anticipated by everyone and we look forward to provide you guys with a working live stream of the much awaited Super Bowl.

On the other hand, whoever wins in the NFC will never have a chance in defeating the champions of the AFC. The AFC is composed of the best NFL teams and whoever wins the AFC will surely win the Super Bowl (Nope, I didn't say it. I just heard this one from our neighbors).

So the question is, will the New England Patriots surely defeat the New York Jets? Or will the New York Jets win again and will humiliate the Patriots, just like what they did to the Colts.

The Colts are really disappointed and everybody is favoring them to win last week, but they were defeated by the Jets with just 1 point. Isn't it frustrating? Can the Jets do it again tomorrow?

I don't wanna predict, just like I did in the AFC wild car match-up. I want the Patriots to win, but the Jets will never let them win that easy.

Anyway, whoever wins tomorrow will surely become the AFC champions. And whoever becomes the AFC champs will surely win the Super Bowl this year. That's just my intuition and I hope it's true.

Good luck to both teams and may the best team wins!