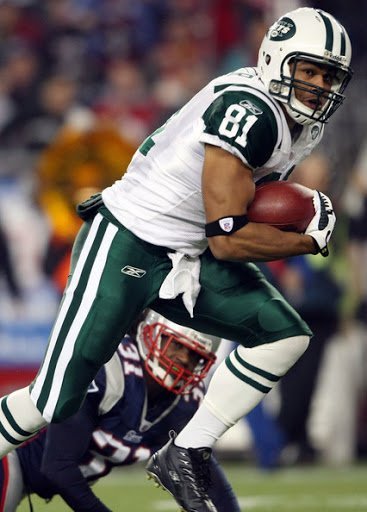 I admit, I'm humiliated. I'm so confident in my previous post that the
Colts will win
no matter what happens. But a surprising miracle happened, the New York Jets won in the AFC wild-card matchup last January 8, 2010.

A lot also predicted that the Colts will surely win and they will have a big chance to make it to the Super Bowl this year, but were disappointed.

The final score is 17-16 in favor of the Jets. Mark Sanchez leads the drive to set up Nick Folk's game-winning kick. As we've seen last Saturday night, Nick Folk made a 32-yard field goal before the game ended. This goal gave the Jets a 17-16 playoff victory over Manning's Colts to wrap up a head-to-head showdown. Everyone was really thrilled, everyone was shouting and screaming before the game ended.

In the last 53 seconds of the game, Manning moved the Colts into position for a go-ahead field. Then the four-time league MVP watched helplessly as the New York Jets drove down the field for the final seconds of the match-up.

Manning and the Colts were really disappointed with their lose. "It's disappointing with the way we lost tonight. Any time you lose on a last-second field goal, it certainly stings", Manning said in an interview.

A year ago, The Colts beat the Jets for the AFC title with a final score of 10-7. But this year is not Colts' year.

In the Divisional Playoffs on January 16 this Saturday, the Jets will face this year's favored team for the Super Bowl, the New England Patriots. Will they have a chance to defeat the Patriots? Let's see...

Congratulations to the Jets and good luck this Saturday!

Who will be the NFC and AFC champions? Let's find out after the 23rd of January!