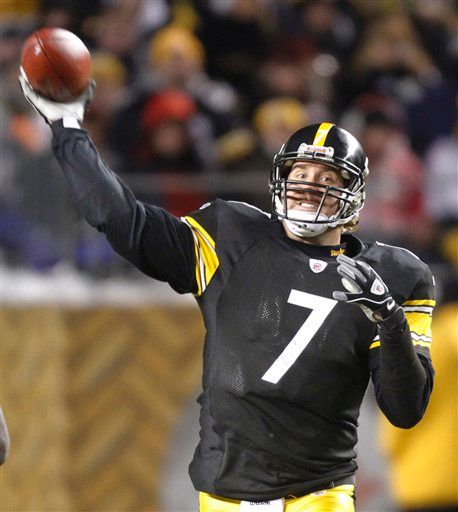 We're currently on the 3rd half and the Packers are still leading. But on the 3rd half alone, the Steelers lead 7 to 0. The Packers haven't scored yet in the 3rd round. Anyway, the Packers are still leading the game.
During the 3rd quarter, when the time is running down, Steelers Quarterback Ben Roethlisberger was forced to take Pittsburgh's first timeout to avoid a delay of game penalty. Mewelde Moore picks up the first down with a 7-yard gain.

Ben throws an incomplete pass to Mike Wallace. Then, Ben did his overthrow with a 15-yard pass to Hines Ward. First down Steelers at Green Bay's 29-yard line.

Right now, the Polls turned upside down. The Packers are now favored to win this year's Super Bowl. Based on the recent polls that we've seen online, 70% are now in favor for the Green Bay Packers to win Super Bowl XLV.

We are now on the last quarter of the game and the latest score right now is 17-28, with the Packers still leading in the entire game. Will the Steelers steal the lead from the Packers? What will happen to the Steelers now? I hope they can still cope up!

Still can't find a legit live stream of the 2011 Super Bowl? Then read this post!